Public Speaker, Author and Lecturer
Public Apeaker, Author, and Lecturer
"In today's competitive world, it is no less important to be attractive than to be right."
"Every place has a personality and DNA, just like a human being."
"No place, no nation, no person, would like to be solely defined by their problems."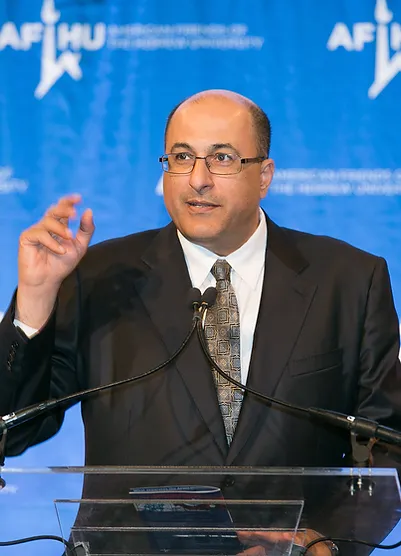 Ido Aharoni Aronoff is an Israeli diplomat, writer, lecturer, and consultant. He has served as a Member of the Board Governors of Tel Aviv University's since 2015 and a visiting lecturer at the university's Coller School of Management since 2018. He is a co-founder of Israel-based consultancy Emerson Rigby Ltd., Co-Founder and Principal at British-Israeli investment company EA2K and a member of the International Advisory Council of APCO Worldwide, Value Base, MasterCard and The Libra Group.
Aharoni has served as Global Distinguished Professor for International Relations at New York University's Graduate School of Arts and Science (2016-2022). He is a member of the board of directors of the World Jewish Sports Museum in Israel and is the host of TAU Unbound, the official English language podcast of Tel Aviv University. He is a co-founder and Global Ambassador for the Genius 100 Visions community, Chairman of the Charney Forum for New Diplomacy and Global Ambassador for Maccabi World Union.
Aharoni is a 25-year veteran of Israel's Foreign service. He is a public diplomacy specialist, founder of the Brand Israel Program and a well-known nation branding practitioner. He is the host of TAU Unbound the English language podcast of Tel Aviv University.
Aharoni has been Israel's longest serving Consul-General in New York and the tri-state area to date. He held that position, with the rank of Ambassador, for six years (2010-2016) overseeing the operations of Israel's largest diplomatic mission worldwide.
Why Are Israelis Protesting? An Overview (March 2023)
Israel's new government is proposing dramatic changes to the country's judiciary which prompted nation-wide protest. In this conversation, veteran Israeli diplomat and university lecturer, Ido Aharoni Aronoff, is providing an overview of the dispute and its possible resolution. The 2023 Israeli wave of protests are a series of civil disobedience events taking place in the main street of the country's major cities, most notably Tel Aviv, Haifa and Jerusalem, against the judicial changes proposed by the government of recently re-elected prime minister Benjamin Netanyahu.
Introduction to Country Positioning: Wharton Hosting Ido Aharoni Aronoff
Places can and must improve their overall performance by implementing a series of actions under one cohesive strategy. That's the essence of country positioning: it is a process in which a place (nation, city, region) occupies a distinct niche in the minds of its potential "customers", international stakeholders and the global leaders. To create differentiated uniqueness, the place must invest resources in coordinating and integrating a multitude of activities. Ido Aharoni Aronoff is the founder of the Brand Israel program.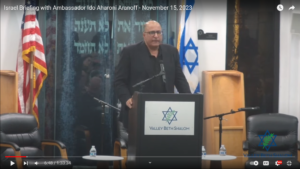 Ido Aharoni Aronoff, a distinguished Israeli diplomat and public figure, boasts a 25-year career in Israel's Foreign Service. Born in Tel Aviv to a historic
Read More »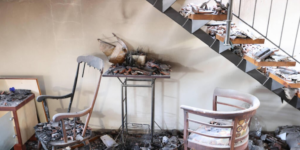 פורסם באתר ויינט, 08.11.2023 קישור לקריאת הכתבה המלאה עידו אהרוני, לשעבר הקונסול הכללי של ישראל בניו יורק, ומומחה לשיווק מדינות, תומך בחשיפת הסרטון, אך רק
Read More »
Tribe Tel Aviv Hosts The Sunset Series: Israel & The World After the Gaza War: A Geopolitical Analysis w/ Ido Aharoni
Read More »