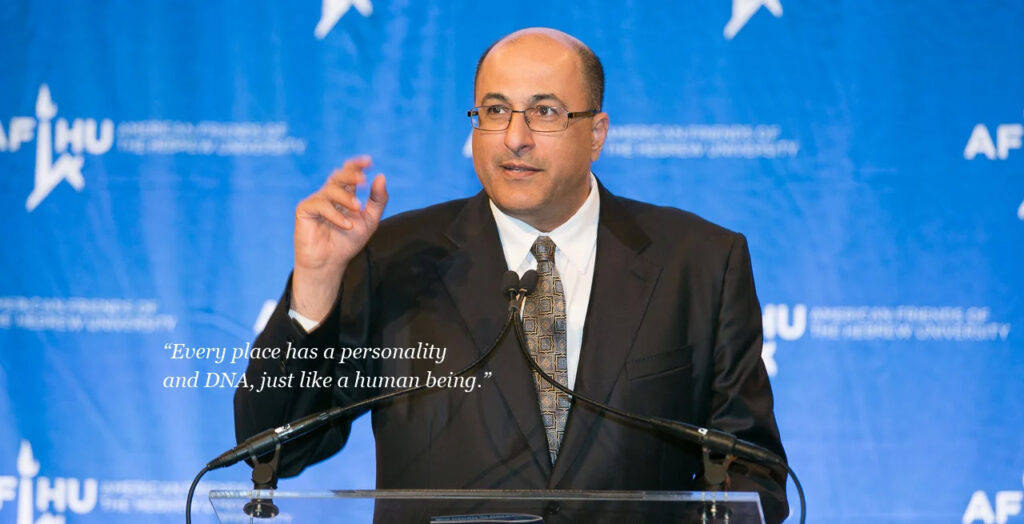 Ambassador Aharoni is a sought-after public speaker. Over the years, he has delivered numerous lectures on the Middle East, Israel's foreign relations, mass media, new media, the information revolution, public marketing, non-product branding, country positioning and nation branding at Yale School of Management, Harvard University's Kennedy School of Government, Johnson School of Management at Cornell University, Brandeis University, Emerson College, Wharton Business School, Columbia Business School, Haas School at UC Berkeley, UCLA, UC San Diego, San Diego State University, Colgate University, American University, Syracuse University's Maxwell School, University of Connecticut, SUNY-Stony Brook, Northwestern University's Kellogg School, University of Chicago's Booth School, Woodrow Wilson School of Public and International Affairs at Princeton, Hofstra University's Zarb School of Business, Duke University's Fuqua Business School, Foster School of Business at the University of Washington, Carnegie Mellon University, Rochester Institute of Technology, Tulsa University, Oklahoma State University and dozens of others around the country.
Aharoni has regularly appeared on national television and radio in the United States, and has frequently published articles in the national and the international media. In 2013, he was invited by Google to take part in their renowned speakers' series Authors at Google.
How to Market Nations & Cities
We live in a highly competitive environment. The competition takes place between nations and cities. How can a place improve its positioning and uniqueness vis a vis its competition? Ambassador Aharoni is a world-renowned expert in non-product branding and the founder of "Brand Israel."
The Information Revolution
Mankind is experiencing one of the most dramatic revolutions in its history. The exposure to information, its volume and easy accessibility are all unprecedented. What is the true impact of the information revolution on our lives, consumption patterns and perception?
The core practice of career-diplomacy is perhaps the most disrupted field but scarcely researched. Ambassador Aharoni, a 25-year veteran of Israel's Foreign Service, explores the dramatic changes diplomacy and policy-making have undergone as a result of the technological revolution.
The Future of the Middle East
What started seven years ago as a big promise for a more pluralistic and democratic middle east quickly turned into a regional wave of instability, unprecedented violence and national disintegration. What can we expect of this volatile region in years to come?
Israel the "Can-Do Nation"
Israel represents a unique cultural, social and economic phenomenon; a nation of problem-solvers that gave the world some of its most exciting solutions and inspirations. In this presentation, Ambassador Aharoni explores the unique characteristics that turn Israel into the "Can-Do Nation."
The Anti-Israel Movement:
Threats & Opportunities
What are the origins of the anti-Israel movement on campus? What are its long-term goals and how can people who truly care about democracy be concerned with it. Ambassador Aharoni, who has lectured in over 100 universities in North America, proposes a solution to the problem.
Ambassador Aharoni is known for introducing marketing tools to the practice of diplomacy. Looking at places as brands was part of this innovative approach. In this lecture Ambassador Aharoni will take you through the various stages of the process that improved Israel's positioning in the world.
Israeli-Palestinian Negotiations
Ambassador Aharoni, who served as a member of Israel's team to the negotiations with the Palestinians in 1993-1994, provides an overview of the peace talks from their early beginnings to today.