Public Speaker, Author and Lecturer
Public Speaker, Author and Lecturer
Ido Aharoni serves as Global Distinguished Professor for international relations at New York University's Graduate School of Arts and Science. He is a member of the International Advisory Council of APCO Worldwide, a Global Ambassador for Maccabi World Union, Chairman of the Charney Forum for New Diplomacy and a co-founder of Emerson Rigby Ltd.
Aharoni is a 25-year veteran of Israel's Foreign service. He is a public diplomacy specialist, founder of the Brand Israel Program and a well-known nation branding practitioner.
Aharoni has been Israel's longest serving Consul-General in New York and the tri-state area to date. He held that position with the rank of Ambassador for six years (2010-2016), overseeing the operations of Israel's largest diplomatic mission worldwide.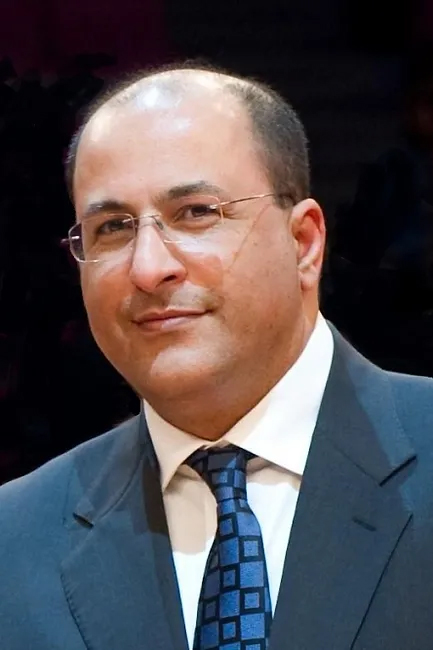 Diplomatic Career
Aharoni was a member of Israel's Foreign Service from 1991 to 2016 and held three overseas positions, all in the USA, in Los Angeles and twice in New York.
In the spring of 1993, upon completion of the Foreign Ministry's Cadet Program, Aharoni was appointed to serve under then-Foreign Minister Shimon Peres, as policy assistant to Israel's chief negotiator with the Palestinians. In that capacity, Aharoni took part in the back-channel negotiations between Israel and the Palestinians in Europe and in the Middle-East that led to the signing of the Declaration of Principles and the Mutual Recognition Agreement (also known as the Oslo Accords.) Aharoni was a member of Israel's official delegation to the signing ceremony at the White House in September of 1993.
In the spring of 2006, Aharoni was appointed senior advisor and press secretary to Israel's Foreign Minister and Vice Prime Minister. In that capacity, he introduced nation branding methods and country positioning strategies as pillars of Israel's public diplomacy.
From 1994 to 1998, Aharoni served as Israel's consul for communications and public affairs in Los Angeles. In that position, he covered the seven Southwestern States and worked extensively in some of America's top markets (Greater Los Angeles, San Diego, Las Vegas, Phoenix, Tucson, Salt Lake City and Denver.)
From 2001 to 2005 Aharoni served as Israel's consul for media and public affairs at Israel's Consulate General in New York and the Tri-State area. He assumed this position several weeks prior to the terror attacks of 9/11. As the head of the department, Aharoni oversaw the operation of Israel's largest public diplomacy and media relations apparatus worldwide. He handled public diplomacy, media relations, community outreach, social media platforms, as well as a variety of informational services.
Prior to his arrival in New York, Aharoni served as a policy advisor to the Director-General of the Ministry of Foreign Affairs in Jerusalem. Over the years, Aharoni served five different directors-general.
Nation Branding
In 2002, Aharoni initiated the inclusion of Israel in the BAV (Brand Asset Valuator), the world's largest database of brands maintained by advertising giant Young and Rubicam. Later that year, he convened the Brand Israel Group, an independent group of marketing and branding specialists, thus creating the foundation for what would later become the Brand Israel Program.
In September 2007, Aharoni was appointed as his nation's first head of brand management. The program was designed to improve Israel's positioning in the world by highlighting its relative advantages and increasing its relevance. As Aharoni explains, "No place, no person, no organization, wishes to be solely defined by its problems. Every place has a DNA, a personality, just like a human being."
In 2015, Aharoni conceived the idea of 'nation brands index' and introduced the initiative to publisher Mort Zuckerman and to advertising giant Y&R, thus giving birth to what would later become the Best Countries Index. The index is based on data collected by market research specialist BAV (Brand Asset Valuator) and U.S. News & World Report. This venture was later joined by Wharton School of Business and was unveiled at the World Economic Forum in Davos in January of 2016.
Academic Background
Before joining the Ministry of Foreign Affairs, Aharoni earned a Bachelor of Arts Degree (magna cum laude) from Tel Aviv University with a joint-major in Film and Television, Sociology and Anthropology. He later earned a master's degree in Mass Communications from Emerson College in Boston. In 1993 Aharoni attended the special Hebrew University program in Government and Diplomacy for Foreign Service Cadets.
Media
While studying at Emerson College, Aharoni directed and produced the documentary-short Doorman which chronicled the story of the late Phil Adelman, a former retail executive who became a doorman at the Marriott Hotel in Cambridge, MA after losing his job at the age of 56.
Phil Adelman's story, as told in Doorman, would later be featured on the Oprah Winfrey Show, in the book The Real Heroes of Business and Not A CEO Among Them (written by Bill Fromm and Leonard A. Schlesinger), in The Boston Globe and other publications. In the 1980s, Aharoni produced several other documentary-shorts as well as a music video.
Upon completion of his degree Aharoni joined Israel's state-run Educational Television for its daily newscast Erev Hadash (A New Evening.) There, along with his colleague Mr. Shmuel Korazim, he co-conceived a youth sports magazine, later introduced as SporTV that would become one of Israel's leading sports news magazine, airing for 13 seasons on national television (1994-2007.)
Honors and Awards
In 2015, Mr. Aharoni was awarded Honorary Governor by Tel Aviv University. In 2013, The Algemeiner named him among the 'Top 100 People Positively Influencing Jewish Life,' commonly known as the "Jewish 100." In 2005, a communications studies scholarship, 'Wings of Hope', was named after him by the Yemenite-Jewish Federation of North America. In 1998, he was given the Community Leadership Award in Los Angeles by the American Friends of the Rabin Medical Center.
Over the years, Mr. Aharoni received many awards recognizing his contribution to the field of public diplomacy from national Jewish organizations and other social-impact charities. These have included Back on my feet, The Albert Einstein Legacy Foundation, Israel Bonds Corporation, UJA of New York (United Jewish Appeal), Association of American-Russian Jewry, AJC (American Jewish Committee), Jewish National Fund, Beit Hatfusot Museum, WIZO (Women's International Zionist Organization), Hadassah Women's Organization, Friends of Hebrew University of USA and Canada, Friends of Soroka Hospital, Friends of Tel Aviv University, IAC (Israeli American Council) and many others.
In the summer of 2016, New York Mayor Bill de Blasio announced July 29th, 2016 as "Ambassador Ido Aharoni Day" in New York. In the fall of that year, Aharoni was honored by the Jerusalem Foundation at New York's Metropolitan Museum of Art. In July of 1996, then San Diego Mayor Susan Golding announced July 26th as "Consul Ido Aharoni Day" in her city.
Public Speaking
Ido Aharoni is a sought-after public speaker. Over the years, he has delivered numerous lectures on the Middle East, Israel's foreign relations, mass media, new media, the information revolution, public marketing, non-product branding, country positioning and nation branding at Yale School of Management, Harvard University's Kennedy School of Government, Johnson School of Management at Cornell University, Brandeis University, Emerson College, Wharton Business School, Columbia Business School, Haas School at UC Berkeley, UCLA, UC San Diego, San Diego State University, Colgate University, American University, Syracuse University's Maxwell School, University of Connecticut, SUNY-Stony Brook, Northwestern University's Kellogg School, University of Chicago's Booth School, Woodrow Wilson School of Public and International Affairs at Princeton, Hofstra University's Zarb School of Business, Duke University's Fuqua Business School, Foster School of Business at the University of Washington, Carnegie Mellon University, Rochester Institute of Technology, Tulsa University, Oklahoma State University and dozens of others around the country.
Aharoni has regularly appeared on national television and radio in the United States and has frequently published articles in the national and the international media. In 2013, he was invited by Google to take part in their renowned speakers' series Authors at Google.
Public Diplomacy
Aharoni is the Founder of two annual public diplomacy conferences: BTC (Broadening the Conversation 2011-2014) and the Beyond Conference (2015 to present.) In 2003, as part of his public diplomacy efforts, Aharoni initiated the induction of Israeli-manufactured all-weather, multi-role combat aircraft Kfir (Lion Cub) on board The Intrepid Sea, Air and Space Museum. In 2008, he conceived "Brand Albert Einstein," a national celebration sponsored by the Hebrew University in Jerusalem.
In April of 2017 Aharoni conceived and produced the first NYU conference on "Places as Brands" as part of the Ingeborg and Ira Rennert Forum on International Relations. The conference, focusing on the impact of technology of international ties, featured leading public diplomacy academics, business leaders as well as nation branding practitioners.
In 2018 Aharoni became the Chairman of the Charney Forum for New Diplomacy, founded by New York-based philanthropist and artist Ms. Tzili Charney. The forum is academically affiliated with the University of Haifa and focused on training the next generation of diplomats to cope with the dramatic change technology had imposed on classic diplomacy.
Business
In 2016, Ambassador Aharoni joined the International Advisory Board of APCO Worldwide. Aharoni is a co-founder of Emerson Rigby Ltd., an integrated issue management consultancy for non-products. Previously, Aharoni served as board member of Israel-based financial company DS-Apex IPO Inc.
Military
Aharoni served in the Israel Defense Forces as an Infantry Company Commander during the first Lebanon War. He retired from the IDF Military Reserves at the age of 48, as Major.
Personal
Mr. Aharoni is married to Julie Goodman-Aharoni, a native of Los Angeles. They have three children: Talia, Sharon and Adam.